The Fifth Column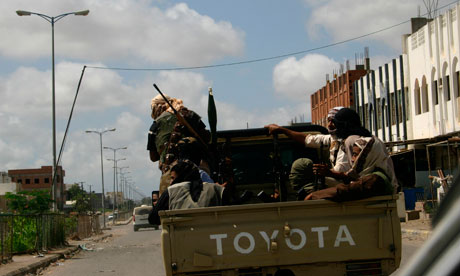 Under the POTUS' direction,  our Special Forces and the CIA are kicking al-Qaida butts!
The CIA foiled a plot by al-Qaida's affiliate in Yemen to bomb a U.S.-bound airliner around the one-year anniversary of the killing of its former leader Osama bin Laden, The Associated Press reported.
According to the report, American officials say the plot involved a bomb with an improved design that upgraded the underwear bomb taken aboard a jetliner over Detroit on Christmas 2009. That explosive device failed to detonate.
The AP reports the improved bomb had a more refined detonation mechanism, but was still intended to be hidden in a passenger's underwear.
An official told NBC News no airlines were ever at risk. The plot was disrupted well before it threatened Americans or U.S. allies, the official added.
Counter-terror officials deem the thwarted plot a "success story," NBC News reported. They said…
View original post 219 more words